Dr. Ajit Jaiswal is a renowned and the best orthodontist in Ludhiana known for the best dental care and surgery in entire vicinity. He is an experienced orthodontist and ex-associate professor & head, Department of Orthodontics, Christan Dental College, CMC, Ludhiana.
Braces and Smiles
Improve your smile by getting comprehensive orthodontic treatment that includes clear braces, traditionals braces and invisible braces.
Comprehensive Cleft Orthodontics
Reshape your gums by choosing the best cleft orthodontics in Ludhiana. The problem is common and affects craniofacial structures.
Dental Implants
Attain the best dental implants in Ludhiana with us via professional and experienced doctor.
Oral Surgery
Get oral surgery from a dentist who is specialist and trained to perform surgical procedures in or around mouth.
Crown and Bridge
Strengthen your damaged tooth by getting crown and bridge services from us.
Root Canal - Endodontics
Painless root canal treatment at our clinic that ensures removing the infected area completely.
Extractions
Get removal of teeth that are not good for oral health. We offer painless and quick treatment.
Dentures
Get your perfect fit dentures that helps in chewing food and making you smile wide. Complete your missing teeth bed with a denture.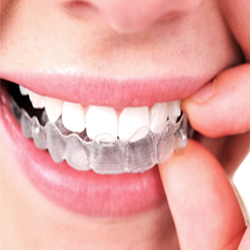 Invisalign - Virtually Invisable
Invisalign is an orthodontic procedure that can be used to straighten your teeth and give you a more appealing smile. It may be used by patients with mild to moderate misalignment. For adolescents, teenagers, and adults, Invisalign care is a simple alternative to metal braces. Find out more.
I have dedicated all of my time and efforts to perfect and master the art of Orthodontics so that I can bring forward my expertise to help patients with accurate, cost effective procedures which bring the desired results.